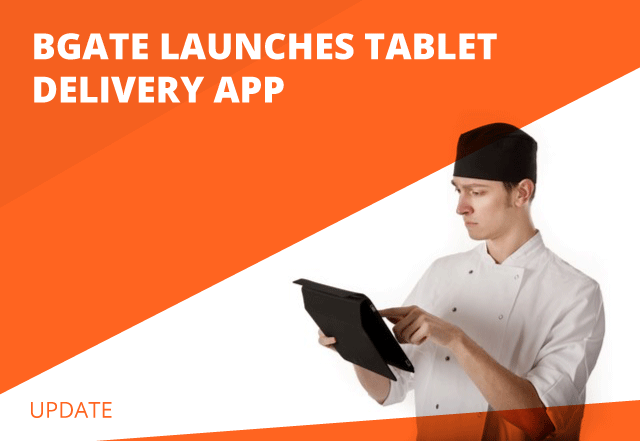 Bgate Launches Tablet Delivery App
Fast Casual Distribution and Eddie Rockets achieve end-to-end paperless purchasing with Bgate's Delivery App for Android
About the App
Using any 3G/4G Android device, Bgate suppliers and buyers can finally say
goodbye to paper delivery dockets.
Handwritten quantity changes can now be done onscreen at delivery time with buyer and supplier records updated in real-time. No more credit notes – no more disputes. Illegible signatures are replaced with buyer PIN codes that must be entered to confirm acceptance of delivered items. No more manual docket checks
and invoice matching.
How does it work?
Drivers are equipped with 3G/4G tablet
Ordered Item quantities are checked on screen at time of delivery
Discrepancies and quantity changes can be entered immediately
Buyer enters secret PIN code to confirm goods received
On confirmation, the invoice is created instantly on bgate.com
Supplier and buyer have automatic 3-way matching and complete audit history of every order and delivery
To find out more, call Bgate on +1 905 9005 or email us at info@bgate.com